SEASON 4 OF THE NEXT STEP WILL AIR ON FEBRUARY 15, 2016.
We currently have 843 articles and 3,070 images
Create Article • Templates • Admins
The Next Step, created by Frank van Keeken, is a Canadian reality-styled show currently on Family Channel since March of 2013. The show follows a group of dancers in The Next Step Dance Studio's A-Troupe on their journey towards: Absolute Dance Regionals, Absolute Dance Nationals, and now, Absolute Dance Internationals. Having garnered international success, TNS is currently on its third season, with a fourth season being filmed as we speak.

Among the cast of real-life dancers is Jordan Clark; the winner of Season 4 of So You Think You Can Dance Canada and a remarkable stunt-woman.

This wikia, currently in collaboration with the LOST AND FOUND MUSIC STUDIOS WIKIA, is a result of this critically acclaimed show. So we want hear from you - the fans! Just make sure you read the Rules before you begin.
What is your favourite thing about The Next Step?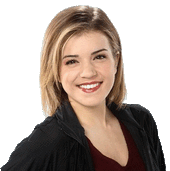 (read more...)

Hunter and Emily gaze at each other.
(read more...)
To vote for next month's featured content, click HERE.